After months of constant selling from October 2021 to June 2022, foreign institutional investors (FII), who withdrew more than $30 billion from Indian equities, returned in July. It seems that FIIs are back in love with Indian markets and, to date, have purchased shares worth $ 5 billion. So is it fear of missing out, or is it something else?
India had the most FII sales for her this year, but that trend suddenly reversed in July. When DII buying stopped, FII returned to the market to buy.

What could be the reasons for FIIs coming back?
Better Prospects
In July 2022, the Emerging Markets (EM) Funds significantly increased their allocation to India (19.7% from 18.1% in June 2022) and significantly decreased their share to China ( 36.2% compared to 39.4%). The rationale might be improved growth prospects for India among key emerging markets. India has one of the highest projected GDP growth rates for next year, coupled with lower commodity and oil prices. With relative rupee outperformance, we see a positive outlook for the Indian market.
Valuation
The reversal in FII flows in July could also be driven by attractive valuations in Indian equities. Nifty is currently trading at about 18x ​​expected earnings over the year, compared to its long-term average of 21x. Moreover, FIIs have been reluctant to lose exposure to Indian equities when the global economy is recovering against a possible slowdown in inflation.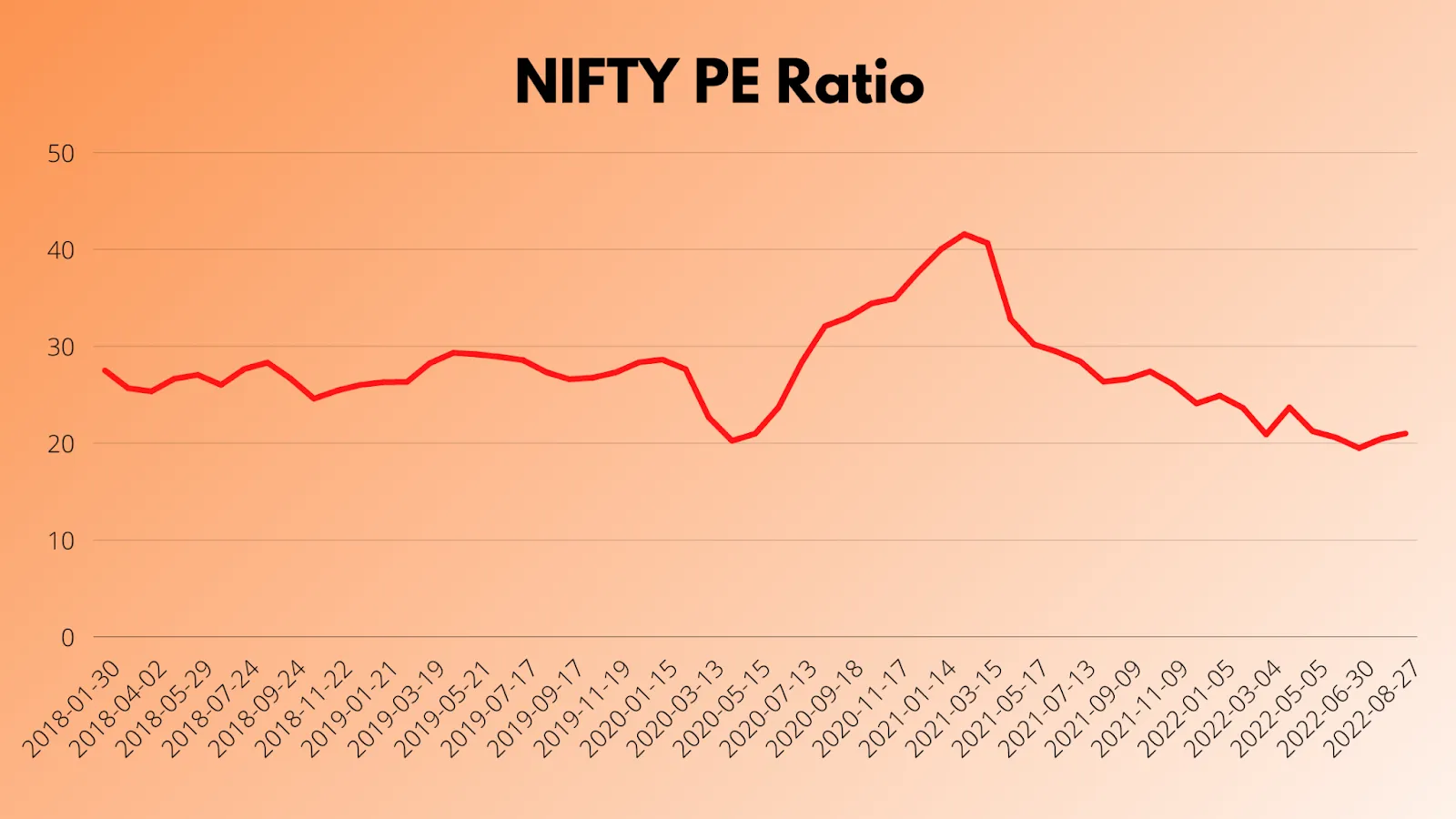 Why is FII buying important for India?
Foreign institutional investors play a vital role in any economy. Large companies such as investment banks, mutual funds, etc., invest large sums of money in the Indian market. With these big companies buying securities, the market tends to go up and vice versa. Hence, they strongly influence the total inflows of the economy.
FIIs are both triggers and catalysts for market performance, facilitating investment from all investor classes and other growing trends in financial markets in a self-organizing system.
What could affect the buying?
FIIs are unlikely to buy aggressively if the dollar continues to be strong. The dollar index is above 108, and the US 10-year yield is 2.99%. This is a negative for capital inflows to emerging markets. India's impressive GDP growth and favorable leading indicators related to the global slowdown have the potential to attract more FII flows, but higher dollar and bond yields are strong headwinds.
The Fed chair repeated the tightening policy at a meeting in Jackson Hole. He said that high-interest rates would bring pain in the future. This could scare the influx of foreign investors.