Consumer confidence is an economic indicator that measures the degree of optimism regarding a country\\\'s economy. Consumer confidence has been picking up in recent weeks. The Consumer Confidence Index published by RBI showed significant improvement in July. Improved employment, household income, and spending perceptions have improved consumer confidence.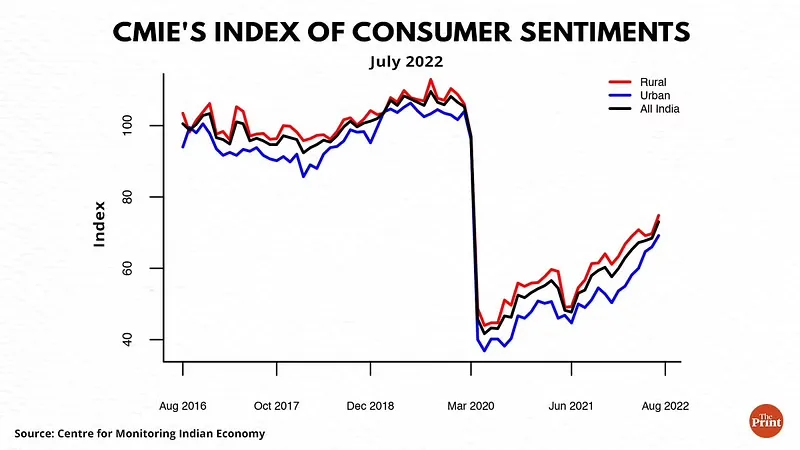 Consumer demand indicators such as retail sales, car sales, credit card spending, and retail credit have turned around after months of weak demand. With the first signs of slowing inflation and the opening of the contact-intensive services sector, the start of the holiday season and a positive outlook for agriculture should boost consumer confidence. But to sustain consumer confidence, consumers need to gain more confidence in their jobs, income streams, and inflation outlook.
This makes Consumer Linked Sectors quite attractive for investors.
Which sectors of the economy fall under the Consumer bucket?
Sectors like Auto, Retail, E-commerce, Hotels, Apparel, Leisure, Consumer Electronics, and White Goods are the main components of the consumption bucket. As these buckets rise, the raw-material providers to these sectors also flourish.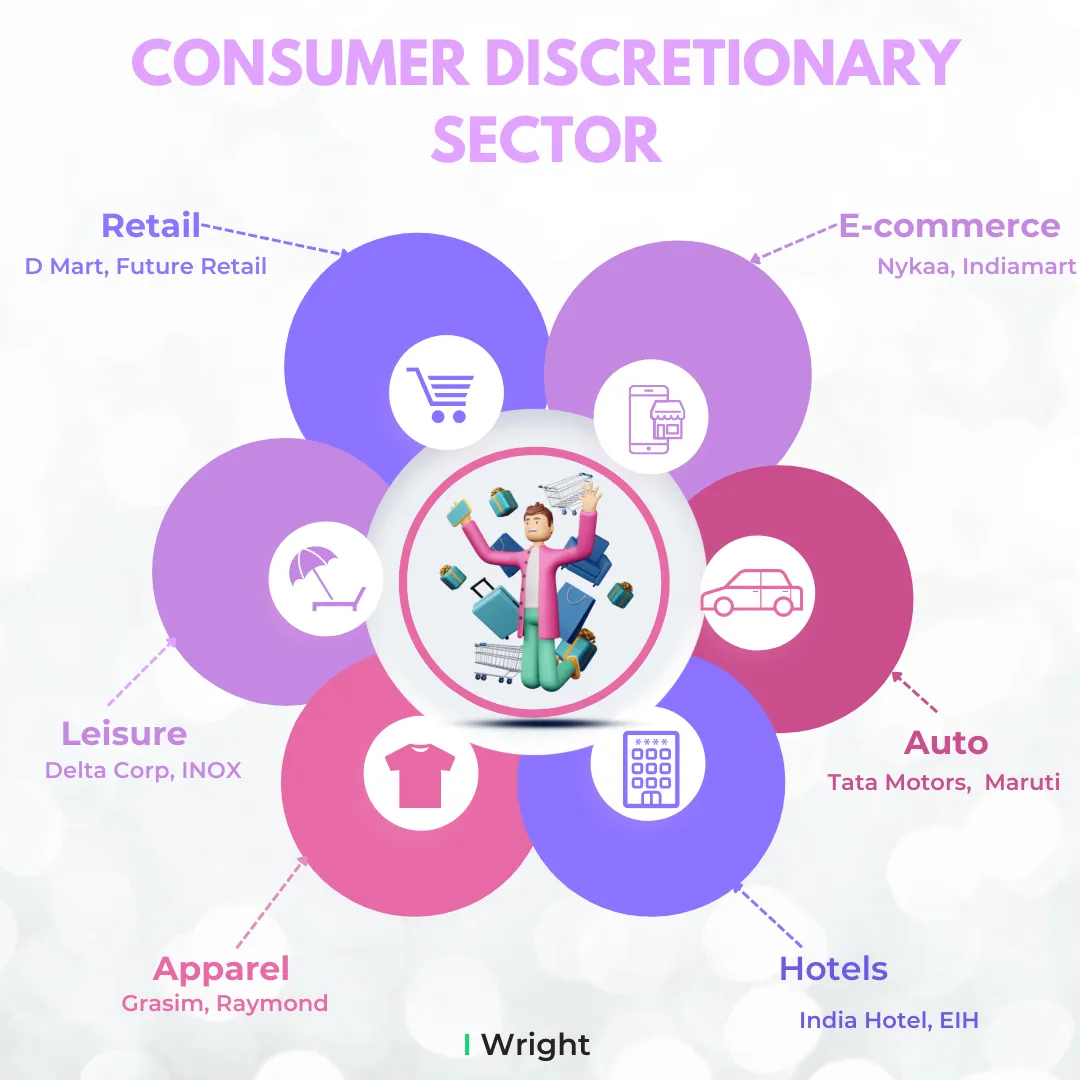 How does consumer sentiment impact the economy?
Consumer confidence is an economic indicator that measures how optimistic consumers are about a country\\\'s economy and financial situation. Private consumption is an essential source of financial information, accounting for about two-thirds of total economic activity in most countries.
During an economic expansion, consumer confidence is usually high. As a result, consumers tend to spend more than usual, especially on expensive goods and durable goods (like cars and appliances). A surge in consumer spending will help keep the economy expanding. Conversely, if consumer confidence declines, consumers become more uncertain about their financial prospects and start spending less. This affects companies when they begin to see a drop in sales. As consumer spending continues to decline and businesses start to scale back production, the economy could slow down and eventually slip into recession.
Is Festive Season A Good Time to bet on Consumer Demand?
Let's look at the data. India\\\'s festive season starts with a series of festivals in August, consumer demand peaks ahead of Diwali and gets counted till the end of December. So let's look at the performance of market indices representing consumption before and after the festive season: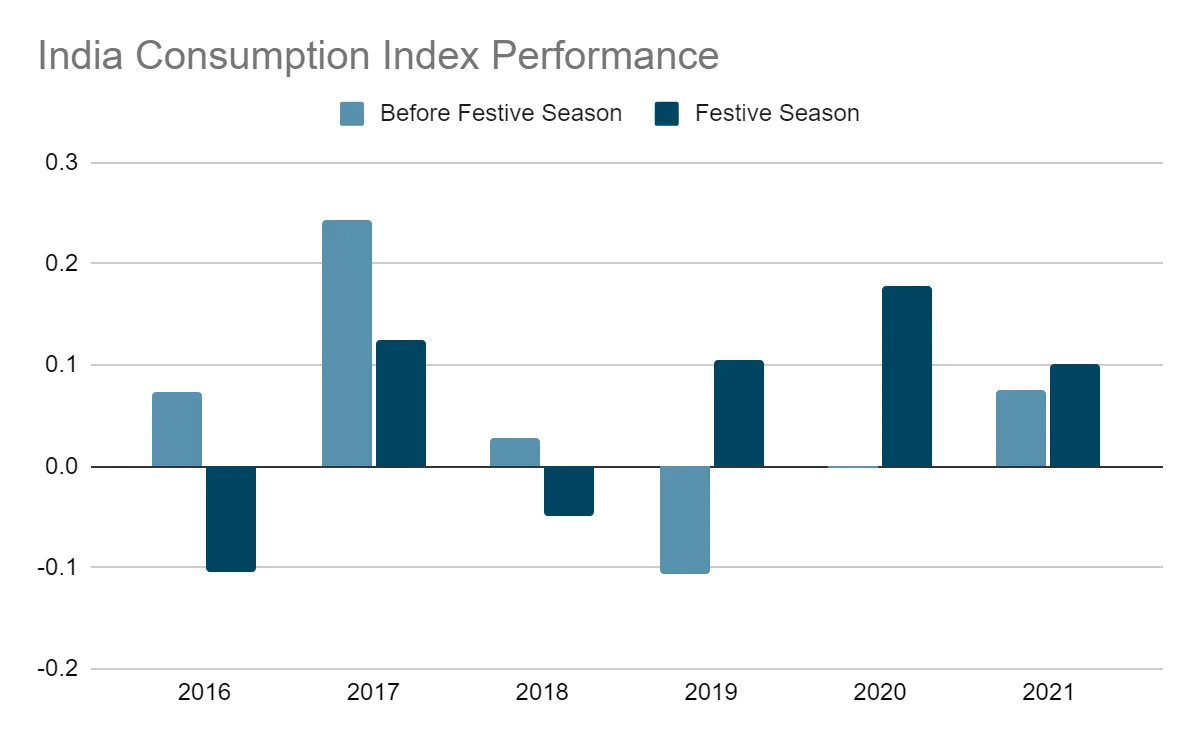 In four out of the last six years, India Consumption Index has done better during the festive season than the rest of the year.
It seems like it is a good time to bet on consumption stocks. Our portfolios are prepared! Our momentum portfolio is highly tilted towards the consumption story.