Women typically have a different approach to life as well as investing than men. The traditional gender roles have attached the role of caretakers to women and have made women low-risk takers compared to their male counterparts.
While this has led to the glaringly harsh reality of income inequality, withwomen earning 20% lessthan their male counterparts and having very low representation in management posts, it has also given women a more conservative, holistic, and a goal-based approach to investing.
Looking at examples from my life,while growing up I saw my mother and grandmother govern our household finances scrupulously, planning for set goals based on practical milestones like children's education and retirement planning.
Even my peer group of financially educated women generally have a higher savings rate compared to their male counterparts, as they work extra hard to safeguard a future that was not available to their previous generation of women and typically tend to choose investment options that help them beat inflation while keeping their hard-earned money safe.
According to a study by Fidelity Investments, women investors have a higher saving rate and a higher rate of returns compared to their male counterparts given the same amount of investments.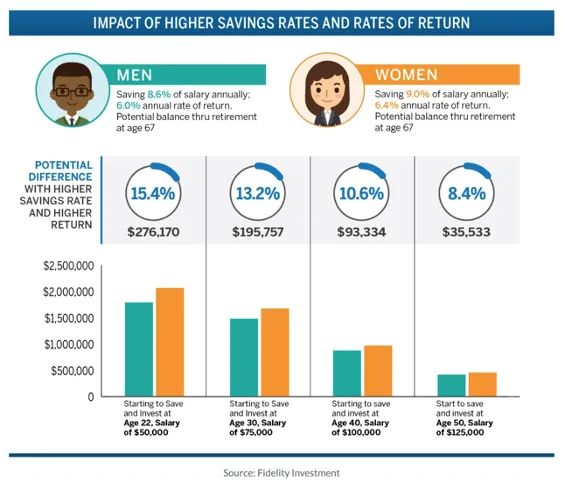 This is due to a more conservative approach to investing by women investors, who have encountered many hardships in life and want to keep their nest eggs safe.
Another survey by Fidelity found that women are much more cautious than men while investing their money: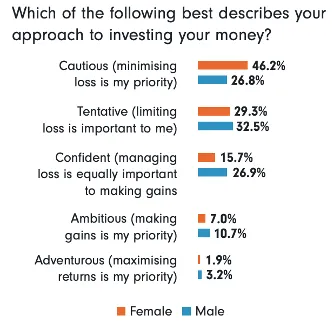 While these stats make me happy as a woman to know that our inherent nature makes us good investors, a practical glance at our broader surroundings would let us conclude that you don't typically think of women when you think of investing.
Among the older generation of women, there is an inherent aversion to any risk leading them to rely on traditional investments like FDs, Gold, or worse a savings account!
Even among women of our generation, there is lower awareness of financial products than men, with a wide number of women taking control of their professional and personal life but shying away from taking control of their financial life, often relying on their spouses or fathers to handle it. The importance of financial well being for women cannot be stressed enough.
According to a study by Merril Lynch/Age Wave, women end up with a significantly lower retirement corpus because of lower wages and career gaps as caregiving parents and spouses.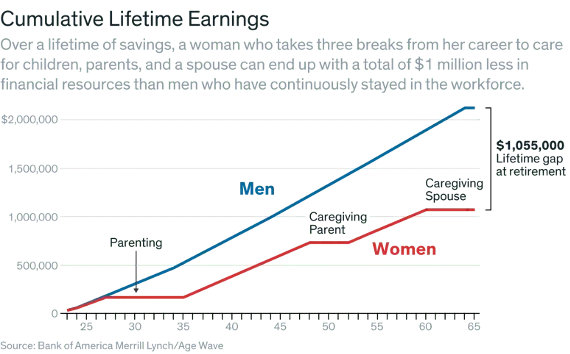 This means that women not only have to work harder as individuals but we also need to make our savings do the hard work to bridge this gap.
Based on my experience as an active investor, there are a few things that women can do to be better investors:
Learn
We need to be aware of the investment opportunities available to make the best investment choices. One might start by knowing what are the broader asset classes they can invest in, the expected returns and risk associated with those, what are the instruments and schemes available and how they impact our taxes and long term returns.
While there are a lot of online resources to start learning about investing, some recommendations are:
Morningstar Investingclassroom
Women Investing Network's podcast
A Goal-Based Approach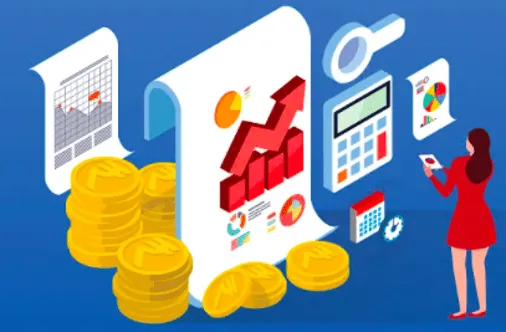 We as women should focus on long term wealth creation keeping up our inherent nature of a holistic approach and conservative investing which helps to prioritize the preservation of capital over market returns.
Women should also plan for financial goals and milestones based on the stage in life and invest accordingly.
Whenyou are young– you should invest in equities along with some fixed deposits for short term goals.
In the middle of life– while you are managing your family, you should follow a balanced investment approach that is a mix of debt and equity and start investing in a house, insurance, and retirement plans.
As you reach retirement– you should follow a conservative investment approach with a higher allocation to debt for steady retirement income.
Something that women seldom do is include risk in their portfolios. Including risk in the portfolio is very important and the most important lesson that women should take away from this.
High-risk assets generally deliver higher long term returns. While a fixed deposit can barely help you beat inflation, the inclusion of equities and risky investments in the portfolio can really drive up your return on investment.
Healthy Asset Allocation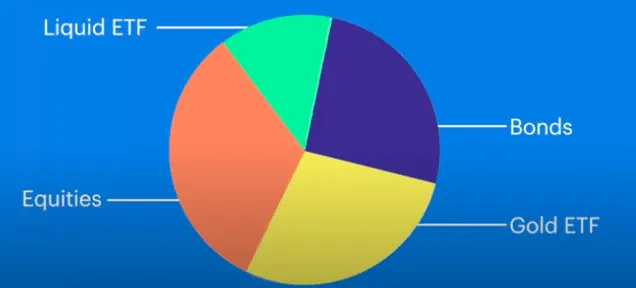 Invest in a healthy mix of risky/non-risky assets – possibly in a tactical asset allocation strategy based on your risk profile.A tactical asset allocation strategyis a portfolio strategy that shifts the percentage of assets held in various categories to take advantage of market trends and anomalies.
In order to allocate the correct weightage to each asset class in the portfolio, it's required to know your risk profile which helps you understand your ability to take risks. While the risk-taking ability is generally linked to age, one should get a professional analysis of their risk using tools likehere.
To learn more about the asset allocation strategy, check out my modules on
case by case
Whether you're looking to save for retirement, grow your wealth and financial security, investing is a great option. Do your research, trust your gut, and get started. When you see how much your savings can grow, you'll wonder why you didn't start sooner.