​
Inspired byCathie Wood's ARK Disruptive Innovation ETFs, Capsquare asked Wright to build a similar portfolio that invests in Disruptive Innovation but in India. The idea was that company's that are creating disruptive innovations will become the leaders of the future.
As Cathie Woods herself says:
"Disruptive innovation is often not priced correctly by traditional investment strategies because people may not understand how big the ultimate opportunities are going to be. They aren't sizing the opportunity and they aren't analyzing the disruption."
Innovation follows a saddle curve, and if you adopt to innovators early you will capture disruptive growth in prices as the market recognises the potential.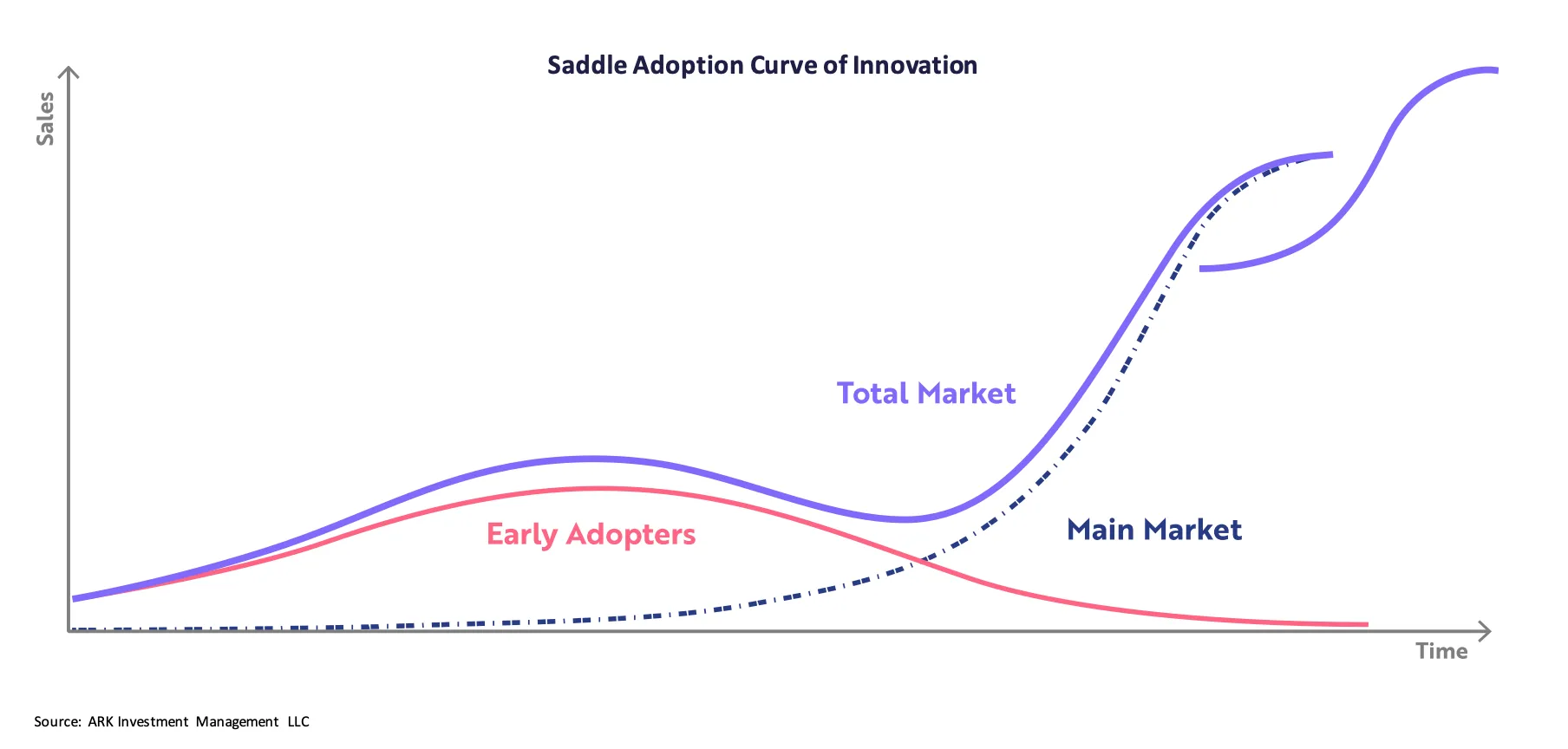 Why Innovation?
Innovation companies should displace industry incumbents, increase efficiencies, and gain majority market share.
Opportunities resulting from disruptive innovation often are underestimated or misunderstood by traditional investment managers.
Disruptive innovation can help transform and solve some of the world's most persistent problems.
How we built this portfolio?
We looked at innovative companies in the following sub-segments:
Electric Mobility
Biotech
Ecommerce
Digital Revolution
Fintech
To be honest, finding innovators in the Indian public markets is much tougher than in the US, where you have the Teslas and the Googles of the world. But we did our best in identifying the companies leading the charge of disruptive innovation. This portfolio has a higher bias towards smaller firms.
As this is an advisory basket and we wanted to keep the minimum investment size, we haven't included the stocks with share price more than 2000. Here's how the allocation looks like.
Performance
This portfolio went live in the end of March 2021. The innovation portfolio is leading the benchmarks massively since the launch. The portfolio is up 12.68% since inception, while the equity index is only 1.12% up.
This is a quarterly rebalanced portfolio and constructing it required a broad based research across the market. If the reader would like to suggest any companies missed by us they can write to us at info@wrightresearch.in or tweet at @ResearchWright